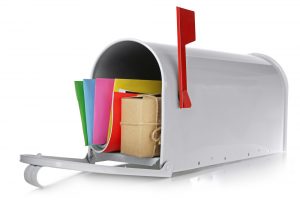 Mailing Services in Neptune City, NJ
Direct mail is an exceptional way to get the word out to people fast and efficiently if you're a small business. Whether you're advertising a sale, informing recipients of an important fact or just saying "thanks," direct mail is the way to do it. And, if you're mocking up a direct mail campaign, Craftmaster Printing is here to help.
Our mailing services in Neptune City, NJ are comprehensive and effective for businesses and organizations of all types. We'll help you design your marketing collateral, plan the scope of your dissemination, set up the distribution process and ensure your campaign goes out the door smoothly. When you work with us, you're the choice to bolster the effectiveness of your campaign.
Our capabilities
No matter the scope or the nature of your mailing campaign, trust our team of experts to help you see it through to success. We have a depth of experience that spans all facets of mailing services in Neptune City, NJ, and can help you every step of the way. Some of our prime focuses include:
Every Day Direct Mail (EDDM) campaigns;
Targeted Direct Mail campaigns;
Ask letters and donation solicitations;
Thank-you letters;
Postcard mailers;
Flyers.
We invite you to get in touch with our experienced team today regarding your vision for a campaign, including collateral design and dissemination logistics, to see how we can help you leverage your campaign for success. Get in touch with us today by calling 732-775-0011.